Pharma Synth – Pharma Company in India
Company Overview
Serving the ailing humanity.
Since 1984, Pharma Synth Formulations Limited has emerged as one of the leading top Pharmaceutical Company in India with a strong manufacturing base in Delhi and Haridwar.
Over a period of more than three and a half decades, Pharma Synth has earned a prime place amongst the pharma manufacturers, trade and medical profession. PharmaSynth has a GMP certified, state-of-the-art manufacturing unit in the holy city of Haridwar to produce quality products, aiming to serve the ailing humanity with a religious and patriotic personal touch to everyone, as we believe in God, as well as in our sovereignty.
Recognition
7 awards one after another
Apart from GMP & ISO certificate, we have been conferred with several prestigious National & International awards for quality, productivity and fair business practices, of which following are worth to mention:
"Excellence Award" and Udyog Ratna by IES, New Delhi.
"International Star Award for Quality in Gold category" by BID in their Geneva convention in the year 2007.
"National Award-2007" for Quality by Ministry of MSME, Govt. of India,  presented by Hon'ble Prime Minister Dr. Manmohan Singh.
"Special Recognition Award" by Govt. of Uttrakhand.
"MSME award" by National Productivity Council of India, Ministry of Commerce & Industry, Govt. of India for excellence in productivity in 2010.
"Fair Business Practices Award" by Council of corporate code of conduct, Mumbai
A national award with international repute, "Rajiv Gandhi National Quality Award-2011" by BIS, Ministry of Consumer Affair, Govt. of India.
Innovation
Creating something new
Pharmasynth is now considered as top pharma company in India because our manufacturing unit has latest and sophisticated machines to produce world class and contamination free products. All the inputs (raw materials, packaging materials, consumables, etc.) has to pass through astringent quality tests, and only high-quality materials are used to produce our formulations.
To keep pace with growing technological advancements, all our technical staff is exposed to a regular periodical and online in-house training, so that they may use the validated methods and procedures perfectly, to produce zero-defect and final products.

Beyond Manufacturing
Covering some extra miles
Pharmasynth gets a prime place amongst top pharmaceutical companies in India because we have a team of renowned and highly professional consultants are on our panel, to get valuable support for the development of new molecules and technical up-gradation to tune up with ever-changing time and technology.
Today Pharma Synth is proud of its capabilities in the manufacturing quality medicines such as  Tablets, Capsules (including Beta-Lactam), Liquid Orals, Powders, Ointments, Creams, Ear drops, Enema and various other dosage forms.
Apart from manufacturing, we are committed to develop individuals, who are dedicated to serve the Organization, the Society and humanity as a whole. The company is also known for its social and patriotic activities.
We have a dedicated and committed team of honest and result oriented people. They are putting their smart efforts with the aim to promote the products vigorously and to establish them as brand leaders in various therapeutic segments.
Our motto is to serve the ailing humanity by making world-class medicines, readily available at every nook and corner of the country, at an affordable price.
Building Beyond Medicines
A step forwards for our society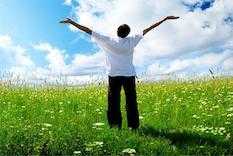 Our goal is not only to manufacture medicines!
We believe that it is our responsibility for the well-being of our society. As a gesture of paying back to it, we are actively involved towards in our CSR activities. Read Complete Story…
Our Services!
We are not only in manufacturing and distribution of our products. Read Complete Story…
Know us Better
Useful Information
Quality
We follow the most stringent quality policies due to which we have won various awards for quality, productivity and fair business practices.
Team of Professionals
Our team of highly trained professionals enables us for development and up-gradation of medicines
We were a brand partner with WHO-ORS campaign "Sathi Bachpan Ke" a PSP-One project promoted by USAID (United States Agency for International Development) from Oct. 2004 to Sep. 2009.
ABT Associates Inc. has launched MBPH (Market Based Partnership for Health), a project for rural health awareness program funded by the USAID. In this project, PharmaSynth played an important role to spread the ORS Powder (Vitalyte) to the deep-rural area of backward districts of U.P. from Oct. 2008 to Oct 2014.
We always welcome competent, appropriately qualified, well trained, experienced and highly motivated individuals in our goal for serving humanity.